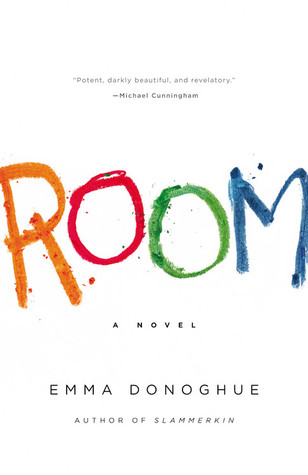 Room
Emma Donoghue
Standalone
★★★★ (3.53)
Goodreads
long story, short:
two people. mom and son, trapped in one room. for seven years. it's hell.
the people:
jack. he's five and he experienced more things in like, 4 months than i did in the last year. (i'm not complaining) he's cute and has long hair.
ma. she's a such a strong woman who experienced hell in an 11×11 room for years. funny thing is, whenever she feels a certain emotion – happiness, irritation and sadness – i feel it too. ms. donoghue, that's talent.
the good:
for such a heavy topic, this book is pretty light.
well not light as in light, like you'll keep on smiling after you read it. you'll probably be frowning and cursing the whole human race (that's what i did) but ms. donoghue made it lighter by making it in jack's POV. she addressed a dark topic and made it easier to read. that's also talent.
and let's not forget that scene (view spoiler in GR)
the ending was quite nice too.
the bad:
after that scene, everything pretty much went downhill after that.
not like ground low but … pretty low.
numerous times, i get too bored, close the book and start watching Parks and Rec. after that intense scene, i wanted something even more omg but i didn't get that. i'm a bit disappointed to be honest.
over all, this book is good. but it didn't manage to capture my full attention after some time.
goodreads // bloglovin // tumblr