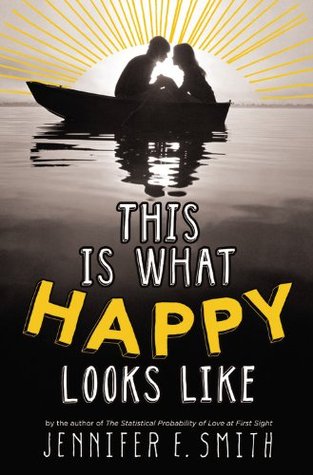 This Is What Happy Looks Like
by Jennifer Smith
Standalone
YA Contemporary
★★ [1.61]
Goodreads
(from my rating system: it's like you're begging me to hate you)
I think I have a better name title for this book.
This is What Cliché Looks Like.
And no one would notice the difference.
Pretty girl who doesn't care about a celebrity? A friend who does?
Hot teenage celebrity eventually falls for the pretty girl?
Love in first sight?
Not to mention the fact that they met through email. Attachments much?
But that's not it. After that accidental message, they both continue sending more.
Of course, they still wanted to make it even worse. They both sent their effing age and effing location. If this were a crime novel, they'd both be dead.
AND TO TOP IT ALL OF, BASTARD ELLIE DECIDED TO THINK OF THE WORST SENTENCE EVER.
"Most girls probably tiptoed around him, but she wasn't one of them."
The "Most Girls" sentence. Are you kidding me? Most of the female population?
If you think this is going to be a cutesy and fluffy contemporary, you're wrong.
Cause all you're going to get is
goodreads // bloglovin // tumblr