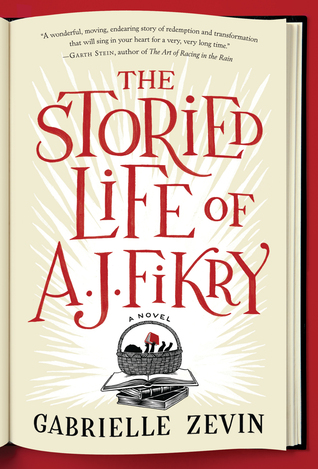 The Storied Life of AJ Fikry
by Gabrielle Zevin
Standalone
Adult // Books about Books
★★★★ (4.36)
Goodreads
(from my rating system: usually the books i wished i liked more. it had some events/ characters that really irritated me.)
"The most annoying thing about it is that once a person gives a shit about one thing, he finds he has to start giving a shit about everything."
I have never understood why people neglect a book's value, its importance. Why do people treat books as dirt when they haven't even read one before? Why do people brush off books as nothing? And most importantly: Why do people insult readers? People think readers are wasting their time. Some people laugh at them just because they adore the written word. Why is that such a bad thing?
I guess the reason for me ranting is because of this book. Whenever I look at it, or when people mention it, I remember this tale about a irascible bookseller and how he came to know love, not just in books but in people. I remember this quirky tale about a guy who appreciates books.
I didn't write a lot of notes – why me why – so I forgot what happened in this book. But I do remember this: I loved the book. I didn't love it enough to give it 5 stars, maybe because of some character flaws and confusing parts but I still admire this book. I still treasure the book deeply in my heart and I know that I will not forget it.
"A question I've thought about a great deal is why it is so much easier to write about the things we dislike/hate/acknowledge to be flawed than the things we love."
Maybe that's why I had a hard time explaining this.
goodreads // bloglovin // tumblr