Hosted by Bookshelf Fantasies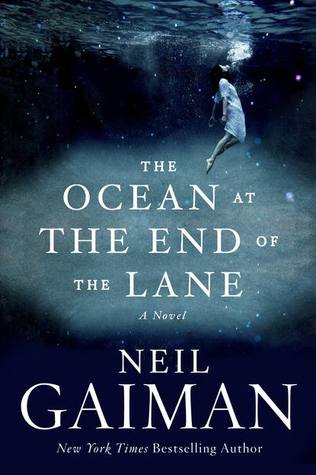 The Ocean at the End of the Lane
by Neil Gaiman
Stand-alone
Fantasy
June 18th 2013 by William Morrow Books
Goodreads
Hi new meme! *waves*
Today, I chose Ocean at the End of the Lane by Neil Gaiman. I read this book around October, I think. And I loved it! Seriously, Neil Gaiman. Don't even remind me of him unless you want some serious fangirling. I honestly get excited over his writing style. Is that weird? Oh well.
The Ocean at the End of the Lane can be also called The Ocean of Quotes. It's filled with them. So let's get started.
"Grown-ups don't look like grown-ups on the inside either. Outside, they're big and thoughtless and they always know what they're doing. Inside, they look just like they always have. Like they did when they were your age. Truth is, there aren't any grown-ups. Not one, in the whole wide world." 

"I do not miss childhood, but I miss the way I took pleasure in small things, even as greater things crumbled. I could not control the world I was in, could not walk away from things or people or moments that hurt, but I took joy in the things that made me happy."

"Monsters come in all shapes and sizes. Some of them are things people are scared of. Some of them are things that look like things people used to be scared of a long time ago. Sometimes monsters are things people should be scared of, but they aren't."
By just reading those snippets, you could already see how simple and beautiful this book is. 
Those are my Quotables! 
Thanks for reading and um, bye!