Well, this is new.
I didn't know what to post, so I searched some blog ideas and this came up. (Thank you Jae for this idea!)
If you follow my Goodreads, you would know that my currently reading shelf is pretty big. Why? Because all those books, all those books I put "on hold" , made me enter the dark, dark word called "reading slumps".
What is a reading slump?
A reading slump is when you want to read but you can't find the right book. Or the book you're reading is pretty dull.
I despise reading slumps. And I think you do too. But the number one tip for getting out of one is to pick up another book. So I did. And ended up with 5471898928 books that are on hold.
So here's my list! (and why)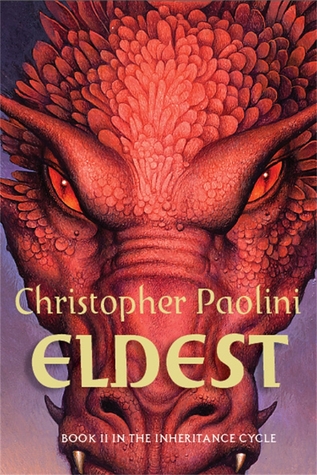 1. Eldest by Christopher Paolini
Been putting it off since: Around 2012. Yes, that long.
Reason: There are 3 reasons.
1. Slow. I could not handle slow books at that time. Chris likes to describe things in a very detailed manner. That's probably why it's so thick.
2. Roran Chapters. This is a really weird reason but it's true! Once the Roran chapters started appearing, everything started becoming boring. Maybe because compared to Eragon, Roran didn't do something really amazing.
3. Other books. The time I was reading this, Mark of Athena came out. Rick Riordan is one of my favorite authors and I couldn't say no. And then it became a habit. Read other books. Read 2 pages of Eldest. Read more books. Repeat.
BUT even from all those reasons, I really do like this book. The world is just so amazing. AND DRAGONS. DRAGONS ARE SO COOL.
When Will I Start Reading it Again? I don't really know but maybe Jan. next year? Or maybe you can convince me to finish it this year!


2. City of Thieves by David Benioff
Been putting it off since: July 20, 2014
Reason:
1. Other books. COUGH iron knight COUGH
2. Wasn't really feeling it. I don't know, I actually like reading Historical Fiction. I read mostly Historical Fiction on 2012! But I didn't really immediately feel it.
When Will I Start Reading it Again? Probably not soon. Sorry!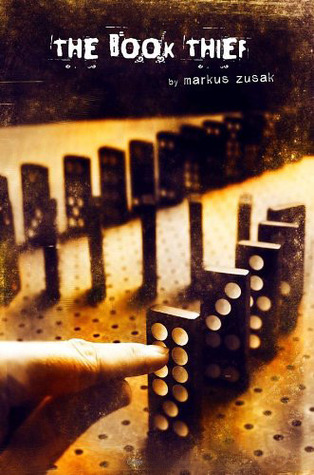 3. The Book Thief by Marcus Zusak
Been putting it off since: Mid 2013 (I think)
Reason:
1. Slow. Yes, that's the only reason. I REALLY want to read this but I have a hard time reading slow books. BUT I will try my best!
When Will I Start Reading it Again? Soon. Very soon.
Just a reminder: I'm not saying these books are bad, okay. I just read it at the wrong time. BUT I will read them and I will finish them!
What book did you put on hold?