Waiting on Wednesday is a weekly event hosted by Breaking the Spine that spotlights upcoming releases that we're eagerly anticipating.
Book: The Blood of Olympus by Rick Riordan
Publisher + Publication Date:  October 7th 2014 by Disney-Hyperion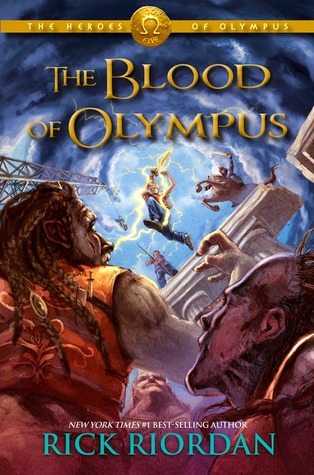 Though the Greek and Roman crewmembers of the Argo II have made progress in their many quests, they still seem no closer to defeating the earth mother, Gaea. Her giants have risen—all of them—and they're stronger than ever. They must be stopped before the Feast of Spes, when Gaea plans to have two demigods sacrificed in Athens. She needs their blood—the blood of Olympus—in order to wake.

The demigods are having more frequent visions of a terrible battle at Camp Half-Blood. The Roman legion from Camp Jupiter, led by Octavian, is almost within striking distance. Though it is tempting to take the Athena Parthenos to Athens to use as a secret weapon, the friends know that the huge statue belongs back on Long Island, where it "might" be able to stop a war between the two camps. Read more on Goodreads.
WHY I'M WAITING:
I have 4 reasons:
– It's the fifth and final book in the Heroes of Olympus series (and basically the PJO chronicles)
– It's written by my favorite author.
– I love this series.
– It has Percy in it.
I'm a huge fan of this series (obviously) so I CAN'T WAIT FOR THIS BOOK and at the same time I DON'T WANT IT TO END. Do you get what I mean?
I hope so.